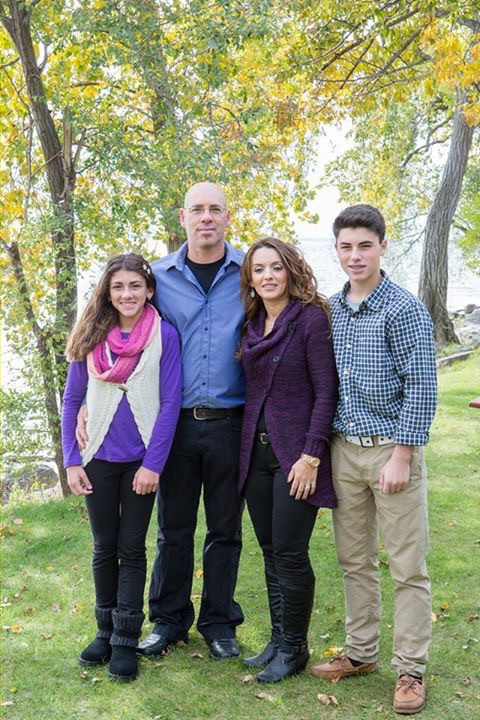 Hello there, we are Tony and Diane and coming from huge Portuguese and Italian Families. Love is in abundance. Family dinners, holidays, birthdays or simply movie nights make wonderful memories and we tell our children that. It's important to create those memories. My Husband and I both say: "Our home is full of love and we still have so much more love yet to give". That's why we would like to grow our family and adopt. Allow us to give our love to your child, for there is no limit.
DIANE
Born and raised in Kingston, I am the only daughter and child of Portuguese parents. My parents worked hard towards every milestone in their life and my life and that didn't go unnoticed to me. I quickly came to realize that achievements can only be accomplished by yourself and to never  believe that you can't do something. I always tell my children that, the sky is the limit. Believe in it and believe in yourself, for you can do anything. These same beliefs would be shared with your child as well, knowing the sky has no limit for him and her, with a huge family support system following.
TONY
Born and raised in Kingston, I am one of four kids to Italian Parents. We are loud, nurturing and we enjoy our pasta. My parents told me to never take things for granted. Work hard for what you want and need, for no one will give things to you. Most important is family, for they are always there for you through the good and hard times in your life.
OUR FAMILY
Tony and I first met in high school and became high school sweethearts. What attracted me to Tony was his personality. He was funny, cute, loud and always smelled good. Tony seemed to always overdue the Cologne, not sure why, I think it's an Italian thing.
What attracted me to Diane was her kindness, shyness and her smile. Her smile and dimples always light up a room. We were always together-inseparable. Four years later we graduated High School. That year, I proposed to Diane and of course she said "YES!"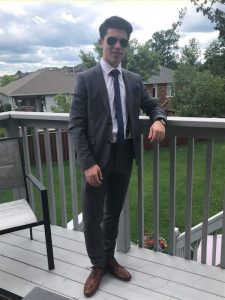 Finally in May 1995, we got married at St. Joseph's Catholic Church in Kingston. It was a beautiful ceremony and many family and friends surrounded us. The reception was amazing, great food, great company and plenty of dancing.
In 1999 we were finally blessed and welcomed our first child, Antonio. We were excited and scared while somewhat prepared for our new adventure as a family of three. We quickly learned and adapted to all the diaper changes, feedings and many sleepless nights.
In 2002 we became a family of four and welcomed the new edition to the family, our daughter Cristina. More adventure would await us and then some.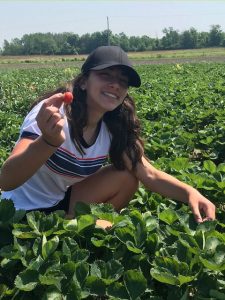 Today, Tony and I are self-employed and owners of our businesses. It's a blessing to work for ourselves and enjoy all flexibility which comes as being your own boss and beneficial when raising your family. You have time for the important people in your life.
We actively participate in our children's lives in the Sports Activities. We are a huge soccer family. Volunteer as much as we can for them and help support the local sports clubs. Involving ourselves and supporting their interests. Whether we Coach or manage a soccer team or two, those are the best moments. We enjoy the time we get to share with our children and family friends
We also enjoy travelling. We have travelled to many beautiful places and Countries. Italy, Portugal, Disney World, Cruise Ship to the Cayman Islands and Mexico to name a few.
RELIGION AND SPIRITUALITY
Our family is practicing Roman Catholic. Along the way we baptized our children, celebrated their First Communions and helped them receive Holy Confirmation all while surrounded by family and friends for support. Very special moments for all.
HOME
We have been truly blessed and fortunate for all that we have and worked for. We live in a lovely 2 storey home with plenty of room for the kids to run around. A pool to cool off in and a backyard to practice their sports in. More than plenty of room for our family to grow and we are hoping you feel the same in allowing your child to join our family.
OUR RELATIONSHIP WITH YOU
Open Adoption is new to us. To be honest, we don't know what to expect. We are worried on how it will work for us and how comfortable it will be for you too. In the end, we should all try to figure out something that will benefit everybody's needs, especially your child.
The type of openness needs to be discussed with keeping in mind your comfort level and also respecting your privacy and ours. It's also important to understand everybody's feelings which includes our children and all our extended family.
Tony and I don't want you to be pressured into to a relationship with us all that you're not comfortable with. Being uncomfortable may lead to other issues. So our relationship is something that needs to work out for everybody involved and the level of openness is something we will work out together. We also would like to let you know that we know that there are some situations really too sensitive for openness, we will respect your actions and feelings in your situation, wherever it may be.
Please allow us and our family to become your child's family. For many new adventures will await him or her.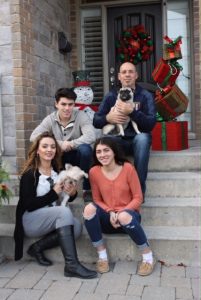 Tony and Diane, Cristina and Antonio