We are only in our early stages, and already the events multiply. This week counted several exciting visibility moments.
After a long weekend, we are presented in the local newspaper for our participation to the weekly Downtown Timmins Urban Park.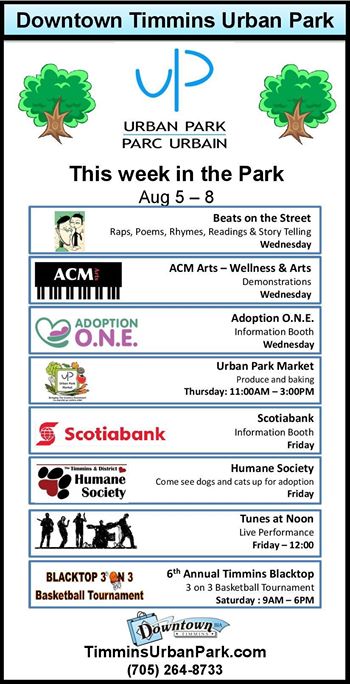 Then, an invitation from Radio-Canada for an interview with Caroline Bourdua in the broadcast Le matin du Nord at CBON.   It was a great start to the day on Wednesday morning ,  August 5th, 2015.   Here is the link to the audio: Matin du Nord – CBON August 5th, 2015
That same day, our signs* were installed at 135 Algonguin Blvd East in Timmins.   Keep an eye open as you pass by!!
And on Friday we were at the Downtown Timmins Urban Park. The sun and the summer heat were on par!  Join us again Wednesday August 12th, we always appreciate a little chat!
*with assistance of Entrepreneurs Francophones PLUS