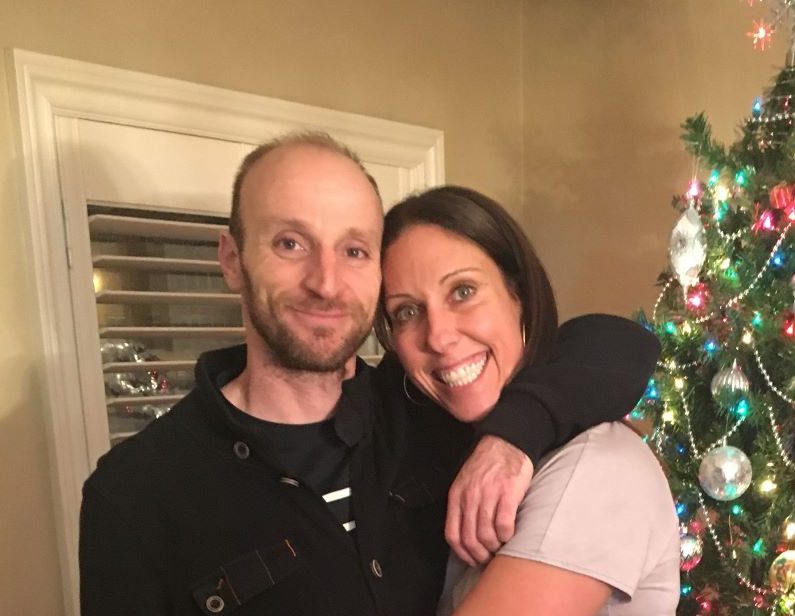 Our names are Dino and Nadia, we are a fun-loving husband and wife with a dream to start a family and share our love with a child we would love to adopt! We don't know exactly what you might be feeling right now, but we want you to know that we feel you are brave and strong and full of love for making a decision that you feel is best for you and your family.
We are also honored that you are reading this, and potentially considering us to be the adoptive parents you desire!  We have been blessed with the capability to provide a fulfilling life to children with a focus on what really matters – quality time together and building a beautiful connection with them.  We have a zest for life, love of the outdoors, a big, close family and a balanced wholesome life to offer to our children. We can't wait to start this next chapter in our lives!
Presenting Dino
Dino is a loyal, loving, caring and thoughtful man.  Having grown up in a big Italian family, Dino values family and connection and tries to enjoy life to its fullest. A lover of sports, he played competitive soccer growing up and fell in love with tennis. Today he plays tennis regularly with his friends at a club or in the park during the summer, loves to work out and go biking/walking/hiking with his wife Nadia. We also love to travel together, and spend time on the water, since Dino knows this is one of Nadia's passion.   Dino is a finance professional who is very studious and excited to help his kids with the same. He is very diligent, hard working, but also fun, playful and happy.
Presenting Nadia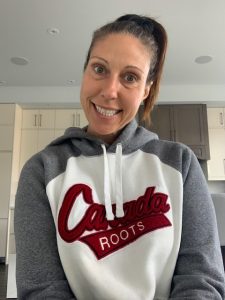 Nadia has a huge heart to share, and her energetic, enthusiastic, and vibrant personality shines in everything she does.  Nadia is thankful for her life and tries to be a positive influence in the community. She also comes from a big italian family and so values family as well. She has been blessed with so much love from hers and the one she gained from her husband Dino. Nadia is athletic, having played competitive varsity level soccer at university and being active is a large part of her life. Today she enjoys playing tennis, biking/hiking and travelling with Dino, camping and swimming with her nieces and nephews, cooking and baking healthy recipes (she is starting a lifestyle blog!). Enjoying downtime would entail reading, meditating, watching movies or relaxing in our new home by the fire in the winter or in the yard in the summer.
Our Home
We have a bright and spacious 4 bedroom home, with a great backyard for playing. The finished basement has a movie room with fireplace, a rec room for crafts and sports and a walkout to the backyard for the kids to come and go.
We live in a beautiful residential community, close to the lake, beaches, trails, playgrounds and home to 7 public and catholic schools.  Full of children and great people, it is a wonderful place to raise children.

Parenting views
We believe that our connection to our child will be one of the most important elements of parenting. Dino and I plan to work together making decisions and communicating with each other so that our child never feels confused about what he or she can and cannot do. We want to teach our child to love and respect themselves, as this will help them love and respect others too!  We plan to provide them with a strong foundation of love, knowing we will always be there for them.  Discipline is important to gain confidence, and balance is also key as there will be time to play, time to study, time to rest and relax (can you say popcorn and movies!) and time to spend with our loved ones. We want our child to grow up knowing they can be whoever they want to be, and we will encourage them to follow their OWN passions, and not ours.  We want them to know we will support their choices in life. We feel it is also important to praise them for their abilities and efforts- whatever they may be, and to encourage and inspire them to be their very best. Dino and Nadia live a very healthy lifestyle, we don't drink and eat healthy and clean, exercise, and will maintain the same lifestyle with our children.
Our final words…
We hope you enjoyed sharing our life with us through this profile.  If you feel we are a good match for you and your family, we would be so proud to be the adoptive parents and cannot wait to become the parents we always dreamed we would be.  THANK YOU.
Nadia & Dino