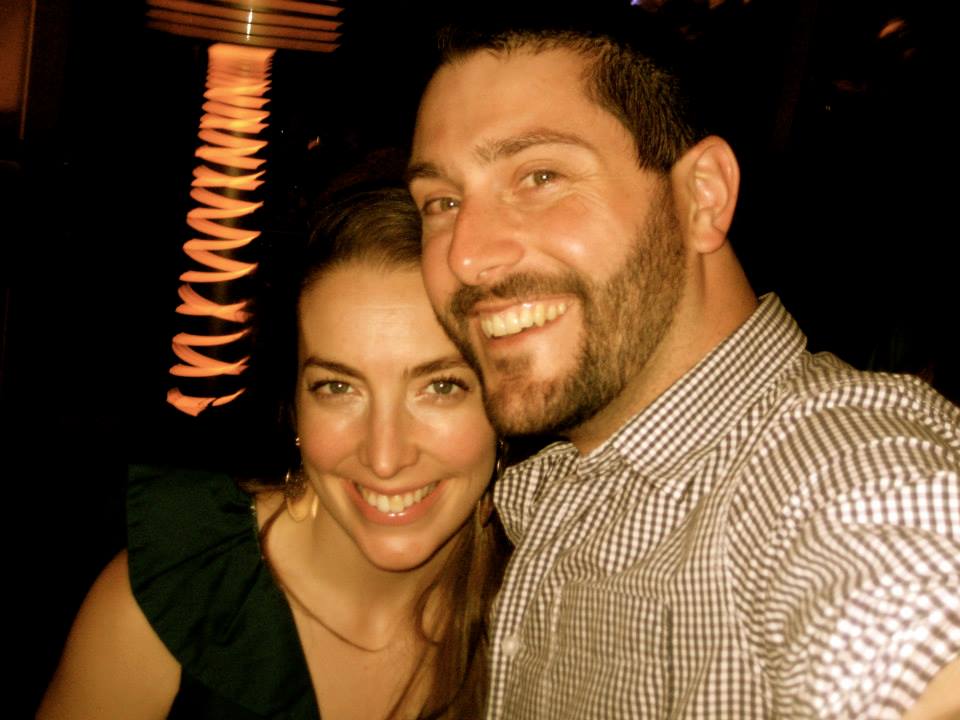 We are a young, caring couple who have been married for 2 years and together for nearly 10 years. We look forward to starting a family and hope that you can help make our dreams come true.
We've always known that we were unable to have biological children, but have always wanted a family and know that we were meant to be parents. We are in awe of your courage and strength in considering adoption. We will love your child with all of our hearts and will provide them with a nurturing, safe home where they can grow to meet their potential and be themselves.
Sarah: About Me
I was born and raised Ottawa. I've always wanted to be a mom. As a child, I always tried to get my siblings to play house, but as the youngest of four, I rarely got to choose! I have a large tight-knit family and have many nieces and nephews. We all live within 15 minutes of each other, my brother and sister live right beside each other!
Growing up I loved playing the violin, dancing, playing sports and being in the 4-H Club. But, basketball was by far my favourite and after playing for the Carleton University Women's Basketball team I found my true calling – coaching. I've been coaching ever since. Mentoring young athletes and seeing them accomplish their academic, athletic, and personal goals, is especially rewarding for me. I'm grateful I'm able to leave a positive mark and contribute to their growth. When I'm not coaching, Tim and I are heading out for a hike or camping trip, or I'm spending quality time with my family – quilting with my mom and sister or supporting my nieces and nephews at their activities.
I can't wait to teach your child about different activities, sports, music and spend time at the farm!
Tim: About Me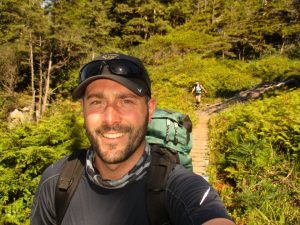 I grew up in Muskoka, where my parents still live today. As my parents are retired, they visit us often and make an annual trip to Australia to visit my sister and her family. They can't wait to have a baby around, in Canada!
Muskoka is known for it's lakes and parks, so I was fortunate to grow up camping, canoeing, and fishing in some of the most beautiful places in Ontario. I enjoyed playing hockey but my heart was really with downhill skiing! I have fond memories of spending summers at my grandparents cottage with my whole familly. It was here that my Grampa taught me to swim and fish.
I can't wait to teach your child about the beauty of the outdoors, how to build a fire, catch a fish and learn to ski!
Our Parenting Beliefs
We hope that we will earn your confidence and respect in our parenting skills. We will raise your child in a loving, happy, and supportive home. They will always know how much they are loved and how much joy they've brought to our lives.  We will encourage open, honest dialogue with your child so they feel safe and comfortable to talk to us about anything, without judgement. Their safety and happiness is our priority.
We both value education and will encourage your child to pursue higher education if they have the interest. However, while we value education, we do believe that learning through play and experiences is just as important, if not more important.
Our Home & Neighbourhood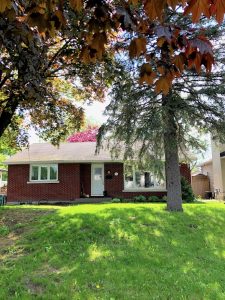 We live in a bright, spacious home in a well-established neighbourhood. Our house is a war-time era, red brick single family home. We have a great backyard with a deck and beautiful cherry blossom tree. Tim's favourite part of the house is our wood burning fire place, that would be perfect for your child to roast marshmallows in!
Our community is walkable with parks close by with play structures and we're minutes away from a local beach and beautiful outdoor skating rink! We're also blocks away from an elementary school and a high school.  We're about a ten minute drive from the children's hospital, where our sister-in-law works.
Our Pet: Buddy!
We're happy to share our home with our sweet and cuddly dog Buddy. We know your child will love him as much as we do! Buddy is a four year old lab-ridgeback mix. He absolutely adores our nieces and nephews and they love him just as much! He loves cucumbers and is best of pals with Sarah's sister's golden retriever, Fergus!
Adoption Views
Because you are considering adoption we know that you are filled with so much love and have great hopes and dreams for your baby. We will always be honest with your child about their adoption. We will always recognize the gift that you have given us and ensure that your child is proud of who they are, and know that this decision was made out of profound love for them.
Conclusion
Thank you so much for taking the time to look through our profile. We can only imagine this must be one of the most difficult decisions you will ever face. We hope that something in our profile clicked with you and that you will entrust us with your child. In our eyes, a child can never have too many people who love them and want to help them succeed. We will support and love your child no matter what. We will be forever grateful to you for giving us something no one else could – a family.