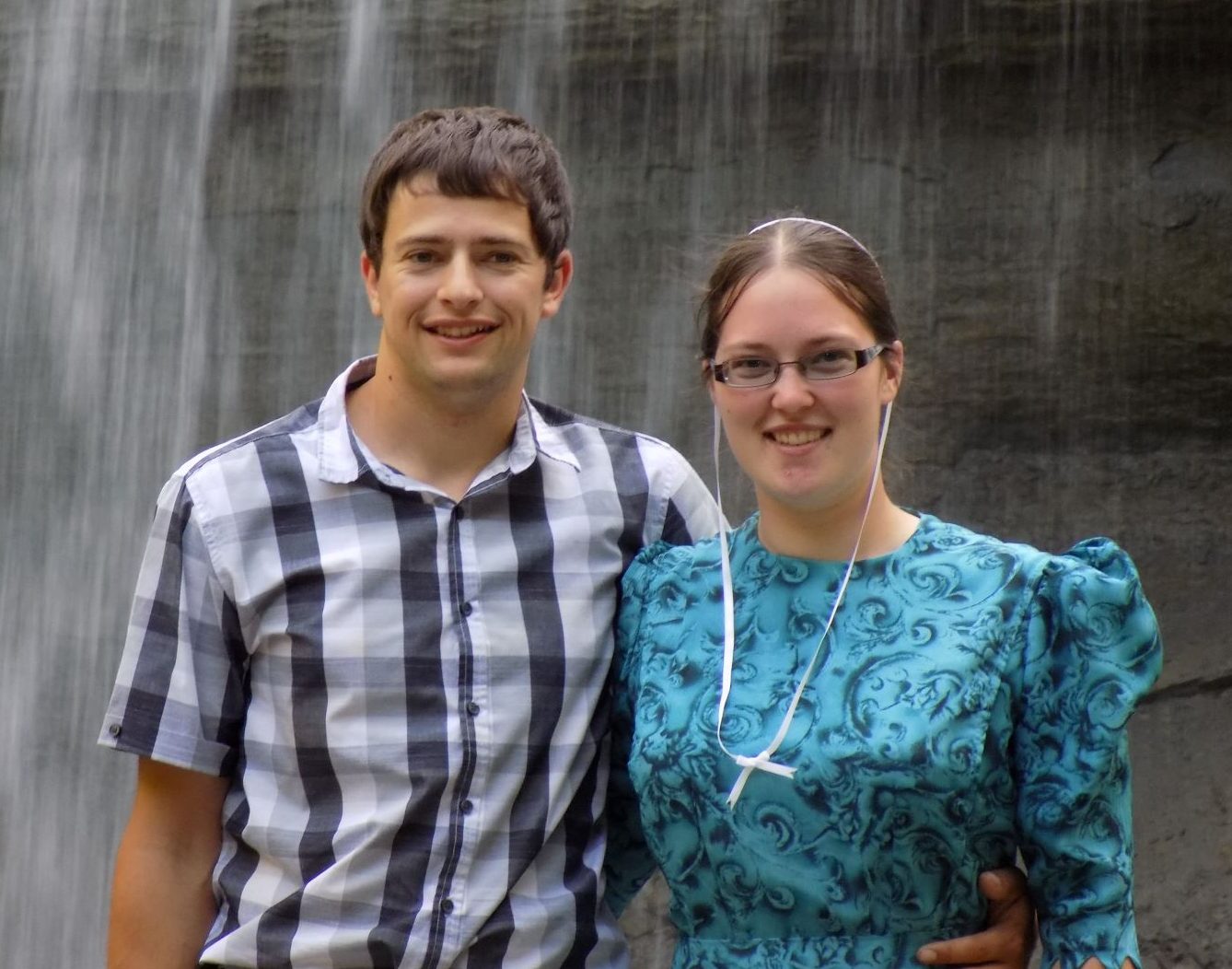 Dear Birth Mother & Birth Father,
Hi there! Our names are Stuart & Roselle, & I would enjoy telling you a little bit about us, & our story! I would rather talk to you in person & answer any questions you might have for us, but maybe later. ☺♥
STUART by Roselle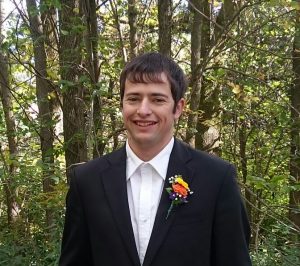 I will start with my favorite subject – my husband, Stuart☺ Stuart is in his mid twenties. He is a strong healthy young man of slim build. He loves the outdoors and working on an outdoor projects. Stuart is a loving, supportive husband to me. He's very patient, gentle, and is good at teaching people new things, even when they struggle with learning. Stuart will be a great Dad. There's a big piece of little boy that shows up in him every time I see him with kids!!! He loves to play down on the floor with the daycare kids, & have water fights with the older kids at his job on the family run farm. Stuart works for a family run farm close by, he loves farming.
ROSELLE by Stuart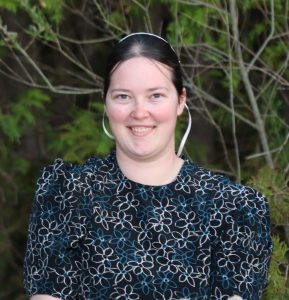 Roselle is a warm, loving person who makes you happy to be around her. Roselle runs a home daycare here on our farm. She is very sweet & gentle with the daycare kids, & loves to teach them new things. Any child who has Roselle for a Mom will be very lucky – she will be a wonderful Mommy!!! She makes wholesome nutritious meals for us and the daycare kids. She works hard, but always has a minute to listen to somebody's troubles and tries her best to make their day better. She's got a big soft heart. In a minute of her free time you will most likely find her out & about with her camera, looking for a photo opportunity or taking a quiet walk with our dog, Frisky.
We have been together now for 6 sweet years!! We initially met when his family joined the church I was from. We were unable to get pregnant so naturally we considered adoption from the very start. I have an adopted native uncle, & both my uncles as well as my grandparents had fostered as well so this is nothing new for our family!!! Our friends are also incredibly supportive. Many church friends have adopted as well so we have a good solid adoption support system – we feel so blessed!!!!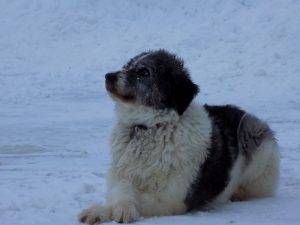 FRISKY
He is a big fluffy white & brown Husky Poodle. He is 10 years old. He is a sweet loveable furry cuddlebug. He loves the daycare kids & is sad when they are not here to play with him. The kids can climb all over him & he loves it. Even in the middle of winter he would rather sleep in the snowbank all curled up with his super thick fluffy coat rather then coming inside – guess that's the Husky in him!!!!
TRAVEL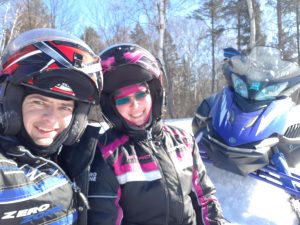 When Stuart & I got together we realized we both share one (of many☺) huge passion – travelling!!!! We travel in moderation, but can never get enough
☺ Every summer we have a tradition to go camping on the weekend around July 1st, as that's the weekend Stuart proposed in 2015! We love it!!!! We have family that lives 5-7 hours from here, so we go visit them usually once a year or every other year, plus we have many friends in New York & Pennsylvania USA that we enjoy going to see. During weekends we enjoy small road trips to go view a waterfalls somewhere, or find a spot to fish, or go ATVing, or in the winter we take snowmobiling trips.
HOME
We live on a quiet country road in a lovely little neighborhood. We have a small farm where we grow crops, veggies and get eggs from our chicken farm. We have a busy but peaceful little world here for ourselves & we hope to add some tiny humans to it hopefully soon!!!☺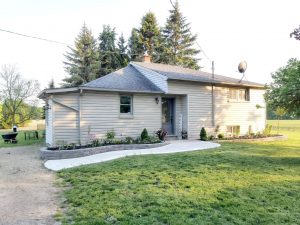 FAMILY
I'd love to tell you a little about our families. Stuart comes from a family of 8 kids – he's the middle child. Roselle has two sisters and a brother, she is the eldest of 4 kids. We have many nieces and nephews. We spend a lot of time with our families, especially Roselle's. We love to go fishing together, on nature hikes or walks, boating, campfire suppers, going to parks, getting together randomly for meals or board games or lawn croquet or tennis or just whatever strikes us as fun☺ We have a very great support system with our families which is very special to us!!!! They are very excited that we are adding to our family thru adoption. In our church alone we have 13 couples who have adopted, & 1 couple who is waiting to adopt just like us! So there's a large support group for adopted kids as well as adoptive parents☺ Our friends are all very excited that we're adopting as well!
RELIGION
First off I'd like to say we are Christians.🙂 We go by Mennonites as well. There are many myths about Mennonites I guess so I would just like to clarify a few things😁 We have running water, electricity, computers, cellphones, and we dress as other people do basically!! The men don't wear bright colors or shorts, but the little boys do. The women age 15+ wear a prayer veiling to cover their long uncut hair that's twisted up into a bun, & the little girls wear their hair in a braid or braids. We wear knee length or longer dresses always, all of us girls, for modesty, but aside from that we are the same as everyone else🙂 Please always feel free to ask questions, we welcome them!!!! We go to church to meet with our faith community every Sunday morning, then we take turns having few families/friends over for Sunday lunch & the afternoon! We don't work Sundays so this gives us a nice time to rest from a busy week & to enjoy our many friendships or just have some precious family time🙂 We give thanks for our food before meals, & we read the Bible together & pray as a family each morning. This is a precious way to connect with family & is a special part of our heritage!
Stuart and I are incredibly excited to become parents!!!! Parenting is not exactly strange to us, in a way!!! Our dream as a couple is to have several kids, we want to go on family trips with them, take them to amusement parks & zoos & baseball games or whatever they find interesting. We want to take them camping & teach them how to build a safe campfire, how to fish, and take them four wheeling in the mud or on scenic trails. We want to take them to the parks on sunny days, and take them for swimming lessons. We want to go sightseeing with them & take them to waterfalls. We want to teach them to cook, bake, garden and play sports if they like. We want to get music lessons for them, or whatever interests them we wish to pursue it for them. We want to teach them to love each other, and be kind to everyone, and do good.
We are so excited and cannot wait to become parents!!!! Birth Mom & Birth Dad, know that if you choose us, we will love your child to the utmost that is possible, forever. If you wish to keep in contact by email, text messaging, letter and picture updates, we are very good with that, or should you choose not to, we understand & will definitely respect that as well. We hope to get to meet you☺
All the best, our love,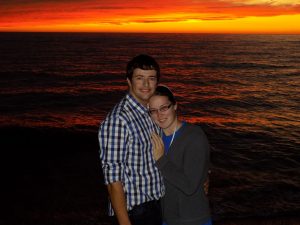 Stuart & Roselle