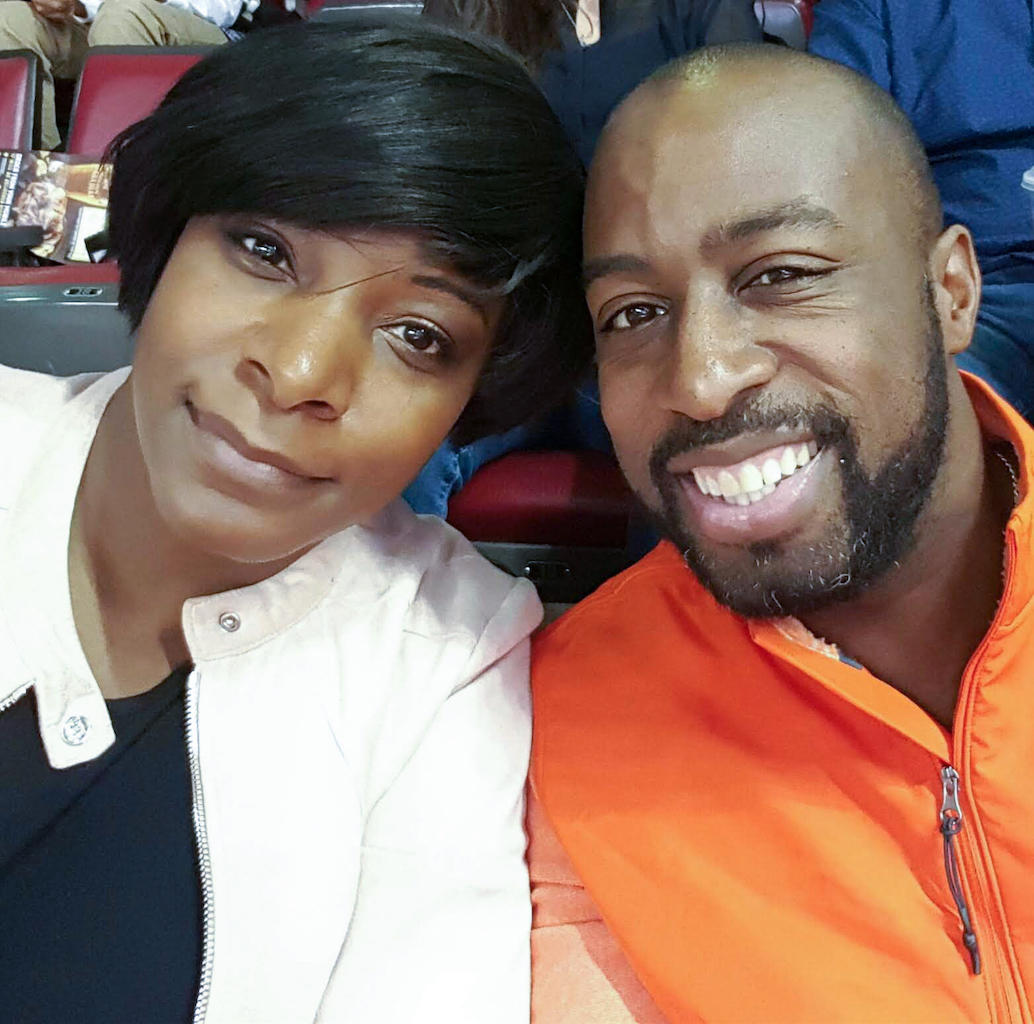 Dear Birth Parent,
Thank you very much for taking the time to read our profile. We are so excited to become parents and look forward to the joys of having a child in our lives. We hope that after reading this profile you will get to know a little bit more about us. Our hearts and home are completely open to this journey of adoption and we look forward to getting to know you and your child.
Brian Through Michelle's Eyes
Brian is the life and energy of our home and our family. He is funny, warm, caring, extremely polite and compassionate. He cares deeply for the well- being of the people in his life and goes out of his way to make sure people around him are comfortable and happy. Brian is a magnet to children and because of his fun-loving nature and interest in teaching others; kids enjoy being around him. I really believe he is going to be an exceptional Dad.
He was born in Canada and his family is from Trinidad. He studied martial arts since the age of 4 and ran a school teaching children and adults for 15 years. He is very passionate about photography and videography and now runs his own business in this field. He is incredibly energetic and adventurous, enjoying performance driving, cycling, and real estate investment in his free time.
Meet Michelle Through Brian's Eyes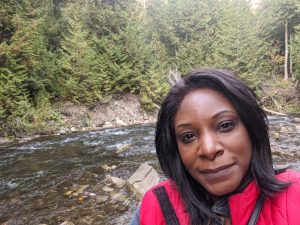 Michelle is caring, warm, thoughtful, giving, and insightful. She takes a balanced approach to everything she does in her life and is always looking for ways to personally grow and learn. Michelle is a sensitive and compassionate person who cares about the emotional well-being of others and always puts other people before herself. Michelle has many nieces, nephews, and godchildren, and really enjoys her role as "aunty", but is more than ready to be a mom.
She was born in Canada and her family is from St Lucia and Montserrat. Michelle works as a human resources leader and she enjoys reading, cooking, traveling, running, dance, home decor, and anything related to wellness.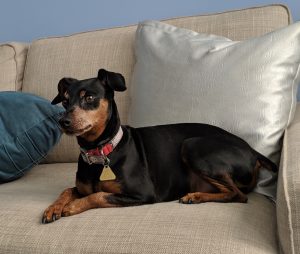 Meet Prince
 Named after one of Michelle's favorite artists, Prince is a 12-year-old miniature pinscher and a beloved member of our family. He is fun-loving, playful and a big cuddler.
Our Home & Community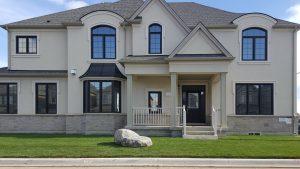 We live in a fairly new community, in a detached home with six bedrooms and plenty of space for children and family visits. We have the bedroom closest to us designated for a child. It is a large room with big windows and lots of light, with an adjacent bathroom of its own. Our home has a large fenced- in backyard perfect for children to play and enjoy each other's company.
We are close to schools, parks, recreation centres, hospitals, shopping, and steps away from walking trails. Our local community is "family-oriented" with lots of children playing outside in the summer.
Adoption
Fostering and adoption are present in both of our families. When we shared the idea of adoption with members of our families, they expressed joy, love, and support in our decision to take this step to grow our family.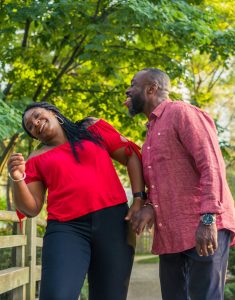 We are fully committed to each other and welcoming a child into our family and home. Consistent with how we were raised, we also believe that our home extends beyond our walls. It's in our families, friendships, and our community. We want to add a child to this rich and diverse family that surrounds and supports us.
We will respect whatever openness you are comfortable with. You are and would always be important to us and to your child. You will be a foundational link to this child's self-identity and self-confidence, and our family will honor this connection.
Closing
Thank you from the bottom of our hearts for taking the time to go through our profile. Our respect for you has no bounds and we are truly grateful for even the chance to share a little bit about ourselves with you. We promise you that we are a family that is welcoming, kind, supportive, and loving. If you would like to know more about us, we would be happy to meet with you. We very much would like to hear about you and the hopes and dreams you have for your baby.
With Gratitude,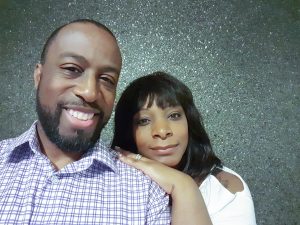 Brian & Michelle