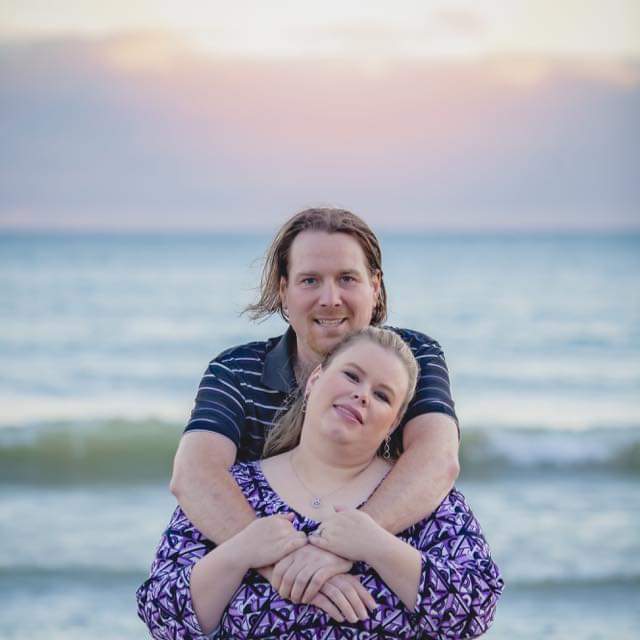 We are Jennifer & James. We are fun loving and a little goofy. We both have a great sense of humour. We have been together for 10 years and married since 2016. We bought our home together in 2011.
We've always talked about starting a family and we can't wait to start one. We are very excited to welcome a child into our hearts and our home. We have a close relationship with our families whom live within 20-35 minutes from us.
We know parenting will be hard. We know that we will constantly be learning and growing as not only parents but as individuals.
Meet Jennifer
Hi, I'm Jenn. I am a law clerk, who has been working in the legal field for over 20 years, with 15 years at the same law firm. I generally love what I do. I am currently working from home and don't see this changing much in the future, which will make it convenient when we have children.
In my spare time, I love listening to music, reading, watching Hallmark Christmas movies and spending time with family and friends. I grew up playing fastpitch (form of softball) in the summer and bowling in the winter.
I am highly motivated, determined, passionate and kind. I wear my heart on my sleeve and I'm always there to offer someone help when they need it. I am a go-getter, which means I will be a champion for our child and will ensure that he or she receives and supports or services that are needed.
Of Jennifer by James "Jennifer is going to be a great mom. I know this because I've seen how attentive and devoted she is with our nephews and our niece. She is very nurturing and caring. I also love how excited the neighbourhood kids are to see her.
She continually motivates me and supports me throughout life."
Meet James
Hello, I'm James. I am a chef currently working at a local catering company. I've been cooking all of my life, starting with speciality courses in high school and then on to college. I took a couple years away from professionally cooking to try something different but found my way back to the kitchen in September 2019.
In my spare time I love watching sports, whether it be hockey, baseball, soccer or basketball. I grew up playing baseball and starting playing softball in my early adulthood.
I'm known to have a good memory when it comes to remembering sports facts from years ago. Some facts are so random that others wonder how the heck I can remember it. I think I'd be a great trivia partner!
Having grown up with a learning disability, I've had to work 10x harder to get to where I am today. Teachers told me I'd likely never graduate high school, but here I am a high school and college graduate!
Of James by Jennifer "James is very supportive. If I'm ever having a bad day, I know that he'll be there to listen and provide support. He's loyal and honest. He works hard and his determination and motivation are great characteristics. I know that he is going to make a great father."
Our Furbaby – Dexter
Dexter, our cat, is our furbaby. He was adopted through a friend who knew of someone giving him up. Jennifer drove 10 hours round trip to pick him up and bring him home. At the time of writing this profile, we've had him going on 9 years.
He is strictly an indoor cat. He does have separation anxiety given his upbringing before he joined our family and will usually be found sleeping in "his chair" in Jennifer's home office while she works or in the family room while we are watching tv.
"Our house, in the middle of our street, our house…"
Our home is conveniently located in Southern Ontario. We live in a 3 bedroom condo townhouse which is located close to schools, recreation centres, parks, trails, hospitals, shopping malls and has a pool within our complex. The area is very kid-friendly and there are always kids outside laughing and playing.
Our home is very warm and welcoming. Since purchasing it in 2011, we have renovated nearly the whole home. It is already full of love, laughter and happiness but our home is looking to be filled with the addition of a child or children.
In the summer, we enjoy planting flowers and making sure the garden looks welcoming. This past year, we started growing our own veggies. In the winter, we love to decorate for the holidays. We often joke that James is becoming a mini-Griswold.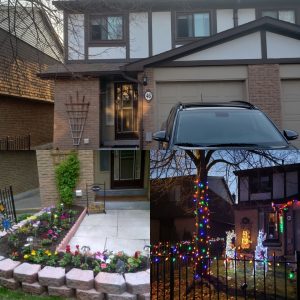 Our Promise
Our hope is that we can have an open relationship with our child's birth parents. We are open to exchanging pictures, letters and arranging visits a few times a year. We also know that everyone might have a different hope for openness.
We want to provide a nurturing environment that will help to promote our child's growth and developmental needs. We want to be the type of parents that teach our children that it's ok to be different and to be their own person. We are going to love and support our children regardless of what they decide.
We know that parenting is a lifelong commitment and we are ready.
Thank you
Thank you for taking the time to get to know a little about us. We hope that you chose to learn more about us. We wish you the best on your journey.
With our upmost respect,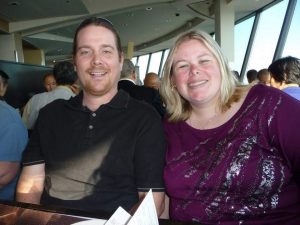 Jenn & James