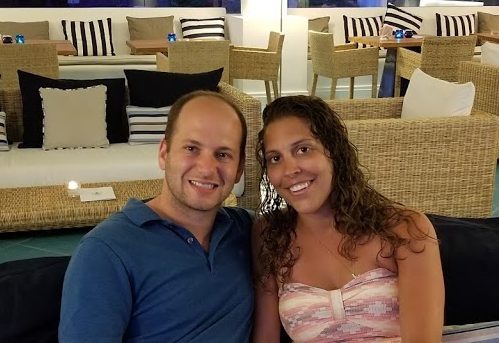 Dear Friend,
Welcome! We are Caitlin and Jeff, hopeful adoptive parents. We hope that, through this, you will see we are a couple overflowing with love for one another who have a deep desire to be parents.
Our hearts are with you as you make this decision. We can't really imagine how big this decision must be for you. But we do respect you, and if given the opportunity to prove ourselves to you we want you to know we will give your child the happiests of childhoods – and would love for you to be a part of that childhood through an open adoption.
We are a fun, loving, easy-going, and happily married couple. We are over-the-top excited to grow our family through adoption.
Our relationship is built on kindness, laughter and honesty. We are both compassionate individuals who value family, balance, faith, healthy living, and treating others with consideration and respect.
We are down-to-earth and enjoy the simple life. Whether it is cuddling up to watch a movie, going for an afternoon hike with our dog, or going to our weekly salsa dance class, we are a team. A happy, dedicated, committed team!
As a team, our biggest dream is to be parents through adoption. We have an absolute love for children, and we will take our role as parents to your little child very seriously.
Caitlin – by Jeff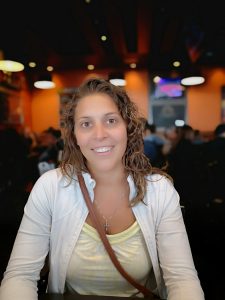 Caitlin is my best friend, my teammate in life, and she has the biggest heart. Caitlin is incredibly compassionate, kind, outgoing, and hard-working.
Caitlin is 30 years old and works as a kinesiologist, helping clients regain strength and mobility after sustaining injuries.
Caitlin grew up with two brothers, and this made her strong! She has a competitive side and loved playing hockey, soccer, volleyball, and badminton. Caitlin also loves watercolour painting, quilting, playing guitar, and gardening. She enjoys volunteering at the local food bank and taking care of children in our church's nursery.
Caitlin has all the great qualities of a great mother – patience, love, compassion, and leadership. Caitlin keeps our home running smoothly with groceries, laundry, cleaning, and I always look forward to coming home to her home-cooked meals.
Caitlin would be a dedicated stay-at-home mom. Caitlin is so excited to be a mom.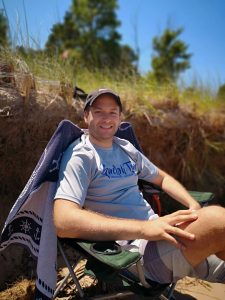 Jeff – By Caitlin
I am so excited and proud to introduce to you my lovely husband and best friend, Jeff. I fell in love with Jeff very quickly, and I know once you meet him, you too will see just how wonderful he is! He is an amazingly loving, caring, loyal, smart and hardworking man.
Jeff is 31 years old and has established his career as an accounting manager. His strong work ethic and loving heart are two things that stand out and make him such a great husband, friend, worker, and father-to-be. Jeff makes a point to always prioritize his family and friends, demonstrating that work-life balance is a great strength of his.
Jeff is a man of many talents. He enjoys hockey, baseball, tae kwon do, mountain biking, fishing, skiing, and piano. Jeff is a true outdoorsman who enjoys his canoeing and camping as well.
Jeff is going to a great dad! He expressed his desire to be a father early on in our relationship, and I saw very quickly that his skills and personality would be a great fit for parenthood. I can clearly imagine a life where Jeff would come home every day and run to your child to give them a big hug and kiss.
I know spending time chatting over daily dinners and evening reading or playing outside with your child would fill your child's heart with joy. And I know he will be committed, like a father should be.
Cat & Dog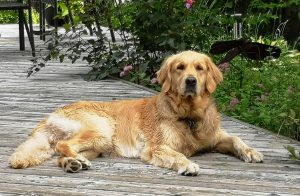 Dallas loves the water and is a great hiking buddy. Because of her loving and gentle personality, we have been training Dallas to be a therapy dog to visit hospitals and nursing homes with Caitlin.
Zile is the first to greet guests at the door, and she promptly comes to our call. Zile is very easy-going. She loves to explore new environments and travel with us to the cottage and family gatherings, and she gets along great with the family dogs.
​Our Home
​We have a beautiful three-bedroom bungalow in Southwestern Ontario. The outdoor patio area and kitchen are our favourite places to be, and are perfect for our shared love of cooking and hospitality. We also have a large, fenced-in backyard that will include a swing set, sandbox, and lots of toys. It's a great place for outdoor reading, kicking around a soccer ball, and tending to our vegetable garden.
Our home is situated in a quiet family neighbourhood with parks, walking trails, and schools nearby. We love this neighbourhood and how easy it is to spend time outdoors, hiking the nearby trails together.
Overall, we strive to make our home a safe, welcoming, and restful environment. In this home, your child will also receive hugs, kisses, cuddles, home-cooked healthy meals, and restful sleeps, while feeling incredibly valued and accepted for who they are.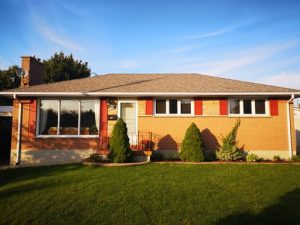 Our Faith
We both grew up going to church and were encouraged by friends and family to explore our faith. Our Christian faith is an important part of our lives, and we now attend church regularly at a local, non-denominational Christian church.
Adoption
Both of us have always felt positive and passionate about forming our family through adoption. We believe that our home would provide a healthy and nurturing environment where we would do everything we could to encourage your child to feel confident about their adoption.
We hope for an open adoption and would love to foster an open relationship with you.
We fully understand that openness isn't for everyone, and we will respect your decision. Regardless of your decision about openness, we will always share with your child the utmost respect we have for you, and we will encourage love, kindness, and respect towards you.​
Closing
Thank You for Considering Us!
We hope our loving, caring nature and excitement to be parents shines through. We are absolutely committed to being the best possible parents to your child, helping them grow up to be someone you are proud of. We would love the opportunity to share more with you and get to know you and hear about your hopes and dreams for your baby.
We wish you well on the journey ahead.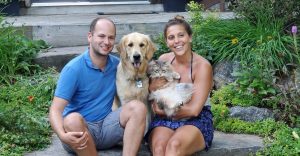 Love Jeff & Caitlin