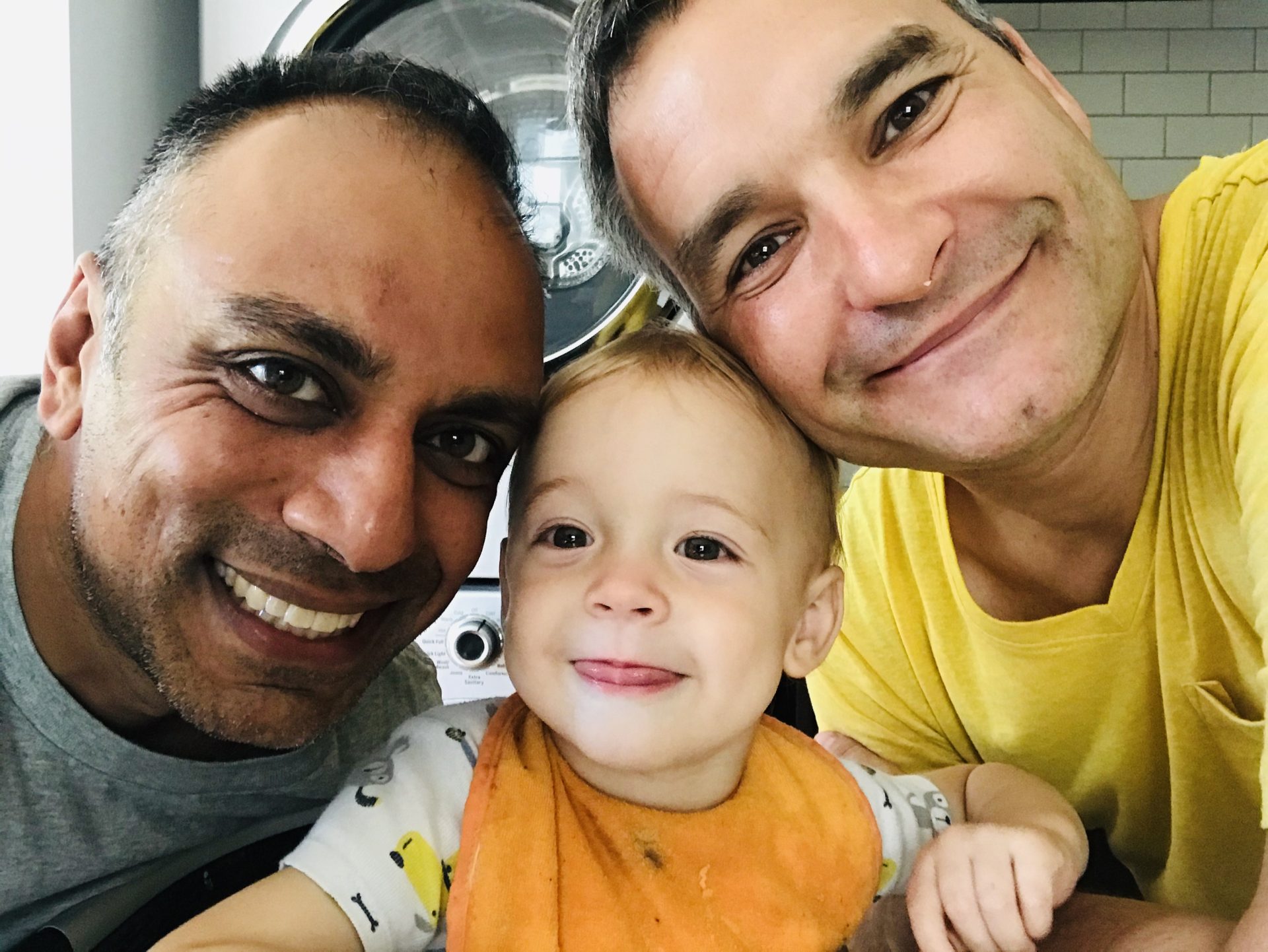 Welcome to our story
Thank you for taking the time to get to know us: Michael, Francis and baby Marcus. You might smile, be curious or even a little hopeful as you scan our story. So long as you come away with the sense that we're being real with you. Let's get started!
Our open adoption journey (so far…)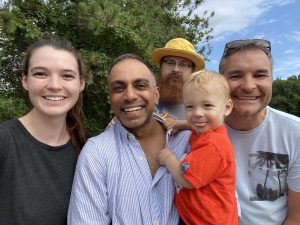 We have been together for more than 10 years, married for six. From the moment we said "I do" we knew we wanted to be parents. Thing is, we're a couple of dudes so the whole "baby making" thing wasn't going to work. That set us on our adventure into the world of open adoption. Then one day …
Baby Marcus:
We were blessed to be chosen by Kaitlin and Nick, Marcus's birth parents. Since then, our good fortune has grown with a lovely, honest and very open relationship with them. We see each other three to four times a year. Share pictures on Instagram. Text regularly. At first, we stuck to baby updates but now we talk about everything: work, fitness, travel, music, food, food and more food (we all love to cook … and eat!) The best thing? We're all united in our love for our little boy. And yet, Francis and I both know that we have so much more love to give. That is why we are hoping to adopt again.
Hi there! It's me, Kaitlin. Marcus's mom.
Being pregnant is such a whirlwind of emotions. I know how scary it is when you realize that you are not the best suited to take care of that little baby in your belly. But you're stronger than you will ever know. So thank you for doing the most selfless thing a person can do.
All the guilt I felt for not being ready to be a mother, all the anxieties I had about what the future would bring were calmed the second I met Michael and Francis. Whether it be their soothing nature, their ability to make you feel instantly like family or the way they look at you with such optimism and admiration – I knew within moments they were the right family for Marcus and me too.
I could write pages about all the ways Michael and Francis have made this experience 1000x more beautiful than I had ever imagined. But I'll keep it short and simply say this: it would be such a joy to welcome not only your little bean into their ever-growing circle of love, but you as well.
Michael & Francis
We live in an urban area in a large city here in Ontario, complete with cafes, bakeries, restaurants, Italian delis, community centres, schools and a medical clinic all within walking distance. We're fortunate that we also live within steps of a river giving us our much-needed nature fix. We are a bilingual family with a profound respect for the French language and Quebecois culture. We have steady, stable jobs that afford us a healthy work-life balance. Our perfect Friday night? Welcoming our friends over for pizza, wine, and lots of laughs.
Michael likes:
Boxing, coaching, Crossfit, bike rides, cookbooks, Harry Potter, podcasts, the New Yorker, top 40 sing-a-longs, classical and jazz music, Netflix, HBO, trashy reality TV, cooking on a Sunday afternoon, silly dinner parties, good wine, strong opinions, pub nights, healthy greens, my best friend Adam, smooching Marcus and hugging Francis.
Francis likes:
Italian, Indian, Mediterranean, Thai, Vietnamese, French and Mexican food. Basically, any kind of cuisine. Bike rides, walks by the river, traveling to hot countries, speaking French, my family cottage, wild blueberry picking with my relatives, St. Hubert, dancing with Marcus, being happy and loving my family.
You and us. Us and you.
We are raising a family with tons of love, respect and honesty. We believe in an open adoption where a child knows who they are and where they came from. Neither of us will ever pretend to be mom. That's you. This kid will know it and hopefully they will grow up to be proud of the fact that they have a mom and dads, an older brother who is also adopted, grandmas, grandpas and cousins who love them and look out for them.
It's fair to say that if we go down this road together, we can all expect to be part of each other's lives for the rest of our lives. Sometimes we may be closer. Other times we might not hear from each other for a while. That's ok. We want you to know that the door will always be open and that this kid, this brilliant little blessing, will know they have a unique family that loves them unconditionally.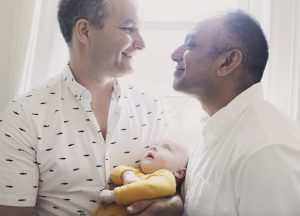 Francis, Marcus and Michael