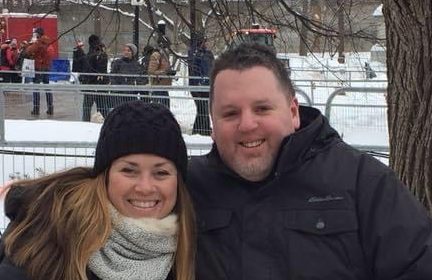 Hey there! We hope you can see how much fun we have with each other and with our family and friends. We like to laugh all the time especially with our two doggies (Walter & Gary). Thanks for looking!
About Us…
NEIL (written by Erin)
Neil is the most genuine, kind, loyal and funny man I know.  From the moment I met him I knew that he was the one for me.  Since then we have been laughing our way through our wonderful life together.
Neil is passionate, smart, athletic and would give you the shirt off his back – he even saved a man's life giving the Heimlich Maneuver while we were at a restaurant eating breakfast.  He is close with his family and is dubbed 'Funcle' because he is the Fun Uncle.
Neil is kind, thoughtful and willing to try things with me – he is always up to the task.  He is smart and manages over 200 people as a Director of Banquets – he knows how to organize people and put on a beautiful event.
Neil enjoys many sports such as: baseball, golf, pickleball, volleyball, boating, fishing and football.  Neil is a phenomenal uncle, husband, brother, son, and fur-parent and we cannot wait to add a child to our fun-loving, sporty household.
ERIN (written by Neil)
From the evening I met Erin I knew that she was a very special woman. Her positivity, sense of humour and amazing personality is truly what shines within her.  Erin and I spend our days with laughter and adventure.  My quirkiness matches Erin's perfectly and it is noticeable to anyone watching.
Erin is kind, passionate and generous, she has great morals and a calm sense to her, she is a fabulous teacher who will be a wonderful mother.  I am lucky to have Erin with me by my side as we look to complete our family.
A volleyball coach, a teacher, a mentor, a volleyball player, a golfer and a loving aunt are some of the things she is remarkable at.  Erin is so good with kids and we cannot wait to share our lives with some special child.
Things you can expect when you choose us as parents:
Love and snuggles.
Bedtime stories.
Family dinners.
Learning different sports.
Having dance parties (Neil loves to break out in a dance while cooking).
Dressing up and acting goofy J
Boat rides.
Crafting
S'mores, campfires, swimming, and looking at stars.
Family traditions (Christmas, Thanksgiving, Easter, Birthdays, New Years, Canada Day and more).
Close family and would be loved by grandparents, aunts, uncles, nieces and a nephew.
Crafting, using imagination and creating art.
Respect and love.
And so much more.
OUR FUR FAMILY
Meet our two loveable and caring ShihTzu's Walter and Gary.  These two are amazing, kind, loveable and playful.
Walter is 9 years old and he suits his name Walter because he is mature, regal and refined.  He is calm and kind and doesn't bark.  He loves kids and loves hanging out in the sunshine and water.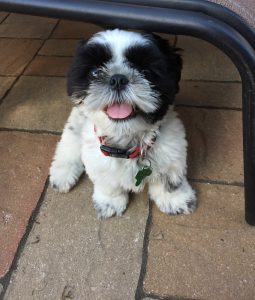 Gary is a puppy and has such a loveable, caring, playful energy.  He looks up to Walter and follows him around like a big brother.  He doesn't bark and he loves the outdoors, water and exploring.
We take these guys everywhere with us. We don't want them to miss anything. They cannot wait for little people in their lives.
OUR HOME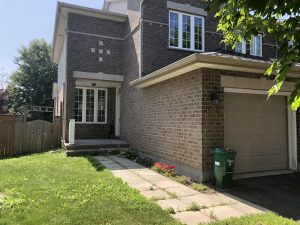 Our home is a 3 bedroom, end-unit townhouse.  It is fenced in so your child can play in the backyard.  We have a large front yard and backyard to play in.  We have a fully finished basement where it will be filled with toys and arts and crafts.  We cannot wait to fill our fridge with your child's masterpieces.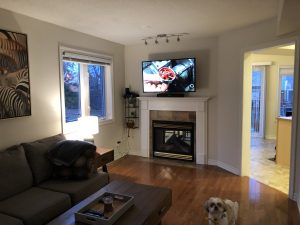 We have a big kitchen table to have our family dinners on every night.  Dinners are important to us to talk about our day and to share ideas and laughter (and good food)!
Your child will have their own room across from our master bedroom.  We cannot wait to paint and decorate it to make it their own.
OUR COTTAGE
Our trailer is the best summer place to go!  We have a large (air conditioned) trailer with a huge screened in porch.  We have a backyard with a fire pit, and a boat on a fresh, clean lake.  We love to swim, boat, fish and have camp fires.  Since Erin is a teacher, she has the summers off to spend up there.  We have family located at the same campground and often have board game nights, card nights or rainy day movie nights.
We look forward to meeting you!
With Gratitude,
Neil & Erin