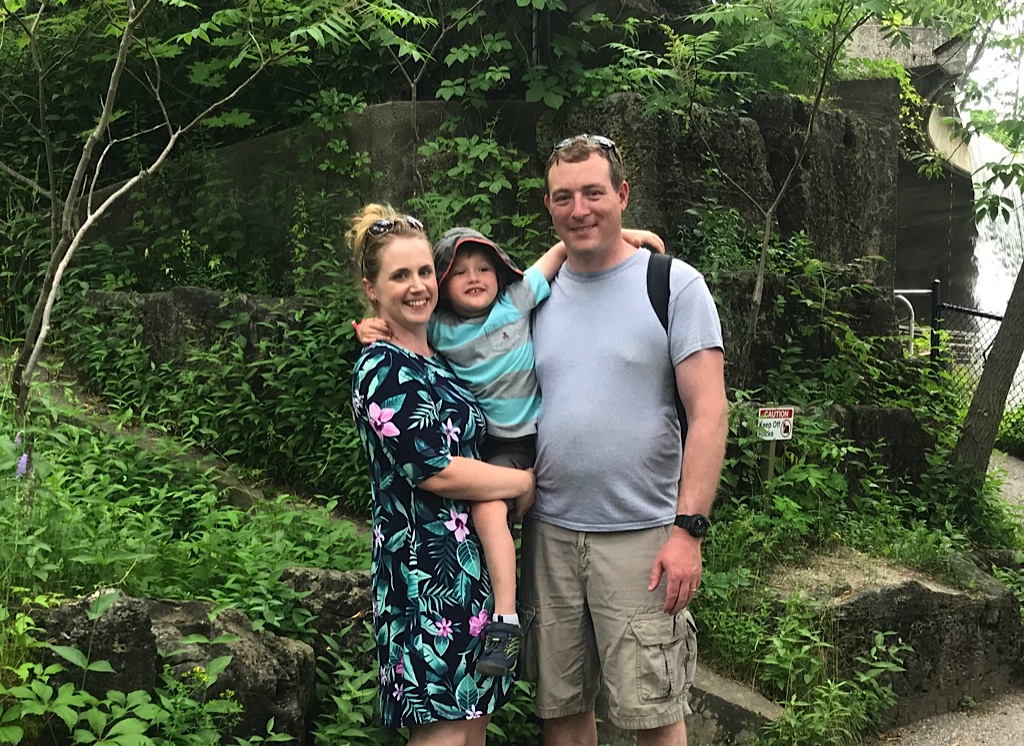 Dear Birth Parents,
Our names are Amy and Trevor. We would like to thank you for reading our profile. We greatly admire your courage and strength in considering adoption as a way to provide the best possible future for your child. We realize that this is one of the most giving and most unselfish acts you can do. We can provide your child with a loving, secure and happy home. Words cannot describe how grateful we will be if you choose us to be parents to your child.
Who we are
We are Caucasian Canadians. We have been happily married for 14 years. We are best friends and our marriage is built on love, mutual respect and laughter. We have one biological child, a little boy, Malcolm, and he is 5 years old.
Throughout our marriage, we have often discussed adoption as an option for us in building a family, so we easily came to a decision to want to adopt. As we are already parents, we fully understand the joy and love a child can bring to our family. We understand and appreciate the responsibility of parenthood. We are so excited to have another child by adoption.
Amy (written by Trevor)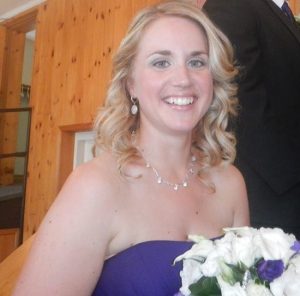 Amy was raised in a loving and stable home by her mom and dad in a small town in Saskatchewan. Amy fondly remembers summer vacations visiting family – grandparents, uncles and aunts, and cousins. Amy is still close with her family and extended family. Adoption is a big part of our extended family as Amy's sister adopted 2 children and 2 of my mom's siblings are adopted.
Amy is a registered nurse and is currently employed as a nurse. She loves being a nurse and helping others. Amy enjoys being outdoors. She likes exercising, camping, hiking, swimming in the lake and kayaking. In the winter she enjoys cross country skiing and snowshoeing. She loves spending time with friends and family.
Amy is a loving and attentive mom. She has an amazing bond with our son.  I know Amy will be just as loving and attentive of a mom to another child.
Trevor (written by Amy)
Trevor grew up in a loving and stable home. He was raised primarily by his mom as his dad passed away when he was very young. He had a very close relationship with his grandpa growing up and was taught a lot by his grandpa including how to fish and make maple syrup. He has many fond memories of spending time at the family cottage as a child.
Trevor is smart, supportive, loyal and has a great sense of humour. He works as a medical laboratory technologist. Trevor is a hard worker and can often be found working on projects including wood working, restoring canoes and building projects. Trevor enjoys spending time with friends, family, and is close with his brother. One of Trevor's favourite times of year is maple syrup season! 
Trevor is a great dad in so many ways.  I am happy to have Trevor as a dad to our child and future children. He is loving, fun and engaged. I know that Trevor will be just as amazing of a dad to another child.
Malcolm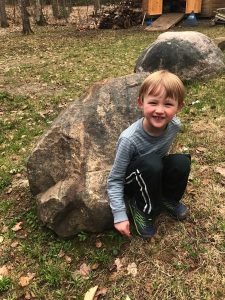 Malcolm is such a fun little guy! Some of his interests include race cars, monster trucks and construction equipment. He also enjoys being outside, being with his grandparents, playing with friends and cousins, swimming and animals. We feel so very privileged to be Malcolm's parents and we love him to bits! He has such a sweet and gentle nature and he is developing a great sense of humour. Malcolm is so excited to have a little brother or sister and we know he will be the best help.
Our Home
 We live in a 3 bedroom bungalow with a finished basement and a garage. We have a large yard with a fenced backyard. We live in a lovely treed neighbourhood with great neighbours. We are quite close with our neighbours and visit them often meeting and socializing in our backyards. There are many young families in our neighbourhood.
Our home is cozy and safe. As we already have a child we have spent time making our home safe for baby. Your baby's room would be right next to the master bedroom. As we have a bungalow, all the bedrooms where the children sleep are on the same level.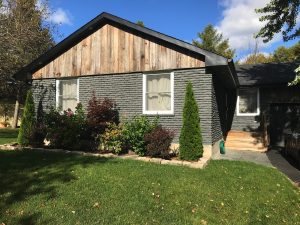 Our Parenting Beliefs
 As we already have a child, we have been able to learn and understand our parenting styles. We are both strongly opposed to physical punishment of any kind and we have never used physical punishment with our son. We believe that children need lots of love and attention and re-direction away from a poor behaviour.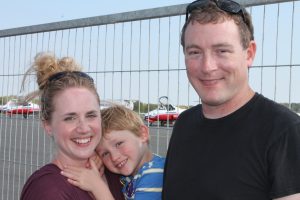 As your child grows, he or she will be encouraged to follow any dreams or interests they may have.  Travel and life exploration will be encouraged, and most importantly, when things don't go quite right, we will always be there with our love and support to help get things right again.
We know and understand the responsibility of parenthood and the lifelong commitment. We will do all we can to ensure your child is connected to their cultural roots through building relationships with others from their cultural background, community groups and events, or any other resources.
In Conclusion
Thank you for reading our profile. We can only imagine how difficult it must be for you to make the decision you are now making. Although we would love to be selected by you as the adoptive parents for your child, we want you to make the decision that you feel is best. We are grateful to you for just being considered. We will always be honest with your child about the adoption and will ensure that they know that your decision was made out of your love for him or her, and their best interests. We will tell him or her of your courage and love. We will never forget your gift to us, ever.

Amy & Trevor